Information about the scientific journal
Submit an article to the journal
Journal archive
Next issue of the scientific journal December 30, 2023
Submission of articles till
December 30, 2023
Preprint. Available from
December 2, 2023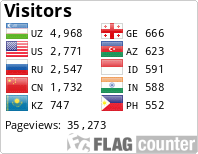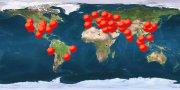 Information about the scientific journal ...
International scientific journal «Theoretical & Applied Science», registered in France, and indexed more than 45 international and citation databases (THOMSON REUTERS, SOI, IP, DOI, Kudos, ISI, RSCI, RB, TEI, GIF, OAJI, GS, and others).
The journal is published monthly, 30 number.
Each issue of scientific journal, with articles in the shortest possible time (within 1 day) is placed on the Internet site:
http://T-Science.org
All metadata of articles registered in the following databases: SOI, DOI, ISI, Clarivate Analytics / ThomsonReuters ResearcherID, RISC, Clarivate Analytics / ThomsonReuters EndNote, Google Scholar, Research Bible, Open Academic Journals Index, Turk Egitim Indeksi, Directory of abstract indexing for Journals, Kudos Innovations, etc.
Impact Factor

2013

2014

2015

2016

2017

2018

2019

2020

2021

Impact Factor JIF

1.500

Impact Factor ISRA (India)

1.344

Impact Factor ISI (Dubai, UAE)
based on International Citation Report (ICR)

0.307

0.829

1.582

Impact Factor GIF (Australia)

0.356

0.453

Impact Factor SIS (Texas, USA)

0.438

0.912

Impact Factor РИНЦ (Russia)

0.179

3.939

Impact Factor ESJI (KZ)
based on Eurasian Citation Report (ECR)

1.042

1.950

3.860

4.102

6.015

8.716

8.997

9.035

Impact Factor SJIF (Morocco)


2.031

5.667

7.184

Impact Factor ICV (Warsaw, Poland)

6.630

Impact Factor PIF (India)

1.619

Impact Factor IBI (India)
Impact Factor OAJI (USA)
At the moment the journal, all the articles, and all of our authors are indexed in the following bases:

- Clarivate Analytics / THOMSON REUTERS
, EndNote (USA) https://www.myendnoteweb.com/EndNoteWeb.html
- Clarivate Analytics / THOMSON REUTERS
, ORCID (USA) http://orcid.org/0000-0002-7689-4157
- Scientific Object Identifier (SOI)
http://s-o-i.org/
- Collective IP (USA)  https://www.collectiveip.com/
- DOI (USA) http://www.doi.org/
- CrossRef (USA) http://www.crossref.org/)
- International Scientific Indexing ISI (Dubai, UAE) http://isindexing.com/isi/journaldetails.php?id=327
- РИНЦ (Russia) https://www.elibrary.ru/contents.asp?titleid=38848
- Google Scholar (USA) http://scholar.google.ru/scholar?q=Theoretical+t-science.org&btnG=&hl=ru&as_sdt=0%2C5
- Research Bible (Japan) http://journalseeker.researchbib.com/?action=viewJournalDetails&issn=23084944&uid=rd1775
- Open Academic Journals Index (Russia) http://oaji.net/journal-detail.html?number=679
- Turk Egitim Indeksi (Turkey) http://www.turkegitimindeksi.com/Journals.aspx?ID=149
- Open Access Journals http://www.oajournals.info/
- Advanced Sciences Index (Germany) http://journal-index.org/index.php/asi/article/view/647
- SCIENTIFIC INDEXING SERVICE (Texas, USA) http://sindexs.org/JournalList.aspx?ID=187
- Global Impact Factor (Australia) http://globalimpactfactor.com/?type=issn&s=2308-4944&submit=Submit
- International Society for Research Activity (India) http://www.israjif.org/single.php?did=2308-4944
- AcademicKeys (Connecticut, USA) http://sciences.academickeys.com/jour_main.php
- CiteFactor (USA) http://www.citefactor.org/journal/index/11362/theoretical-applied-science
- JIFactor http://www.jifactor.org/journal_view.php?journal_id=2073
- Sherpa Romeo (United Kingdom) http://www.sherpa.ac.uk/romeo/search.php?source=journal&sourceid=28772
- Journal Index http://journalindex.net/?qi=Theoretical+%26+Applied+Science
- Directory of abstract indexing for Journals http://www.daij.org/journal-detail.php?jid=94
- International Institute of Organized Research (India) http://www.i2or.com/indexed-journals.html
- PFTS Europe/Rebus:list (United Kingdom) http://www.rebuslist.com
- Kudos Innovations, Ltd. (USA) https://www.growkudos.com
- Korean Federation of Science and Technology Societies (Korea)http://www.kofst.or.kr
- Japan Link Center (Japan)https://japanlinkcenter.org
- Stratified Medical Ltd. (London, United Kingdom) http://www.stratifiedmedical.com/
- Eurasian Scientific Journal Index (Kazakhstan) http://esjindex.org/search.php?id=1
- Indian citation index (India) http://www.indiancitationindex.com/
- SJIF Impact Factor (Morocco) http://sjifactor.inno-space.net/passport.php?id=18062
- Index Copernicus International (Warsaw, Poland) http://journals.indexcopernicus.com/masterlist.php?q=2308-4944
- RedLink (Canada) https://www.redlink.com/
- RefME (USA & UK) https://www.refme.com
- Yewno (USA & UK)
http://yewno.com/
- Scilit - Scientific Literature database (Switzerland) https://www.scilit.net/journal/1835559
- ResearchGate (Berlin, Germany) https://www.researchgate.net/journal/Theoretical-Applied-Science-2308-4944

In May 2015 submitted a form for inclusion journal in Scopus and Journal Citation Report (WoS, ThomsonReuters) http://suggestor.step.scopus.com/progressTracker/?trackingID=34E84AB880F298C4
In November 2016 received guidance from the Scopus Content Selection & Advisory Board (CSAB) for inclusion of the journal in the Scopus database. (Now is working for their implementation: enriched Editorial Board with members from the international scientific community, diversity in geographic distribution of authors)
Articles are accepted in the following languages: English, Russian.
The journal goes to press immediately after 30 and distributed in 3 days after the publication.(by mail journal is on average 5 to 17 days ).
Founder of the scientific journal: International Academy of Theoretical & Applied Sciences ( Publishers International Linking Association (USA))
The printed format journal and certificate - A4.
Everyone have chance to submit your article about the results of their research work. To assert itself in the International scientific level. Get the journal in which you will publish his article. To get acquainted with reports and theses of other scientists and colleagues. To register their research in international scientific bases.